Hab. 2:2, 3 "Write the revelation and make it plain on tablets so that a herald may run with it.
For the revelation awaits an appointed time; it speaks of the end and will not prove false, though it linger, wait for it; it will certainly come and will not delay."
Dear Friends,
We have never officially written down our vision, so prompted by the Holy Spirit, we are communicating this to all our family, friends, and partners so our purpose will be clear to everyone and to the world- for an appointed time-- the release date of 9-11-15 is very significant with God's calendar of events and Ps. 91:1-16—declaring this passage of scripture over our nation!
Several years ago the Lord gave me (Dave) a picture (vision), while in a season of deep intercessory prayer, of the Western Hemisphere with a huge cross laying over it. It began at the east coast of the USA near the Virginias and spread out over the country all the way to the west coast of California, then the top of it reached up into Canada while the bottom extended down to the lower tip of South America. Along with this picture the number 36 was given. A tidal wave of God's Spirit and power would sweep all across this nation and beyond its borders in this manner destroying enemy strongholds and leaving the glory of God in its wake. The Lord was giving us a shadow of things to come for us. There were also strategic epicenters of earthquakes occurring in some of the cities all across the USA. Tsunamis are generated by underwater earthquakes! These were cities shaken with the power of God and coming under a move of the Holy Spirit that would bring a transformation of what that city looked like! All that was not God would be shaken and destroyed with recurring shock waves going out into the surrounding regions! Many people would be affected by the Glory of God and carry it with them wherever they went! Heaven would invade earth!
During this time, I was writing my first book: "Abiding Under The Shadow", that many of you a familiar with. The Lord gave me the book to write and with it said, "I'm giving you 36 nations as your inheritance. You will see revival in all these nations." We have received the first part of this promised word, so now, we are pressing forward by faith to continue to believe God and be obedient to what He has asked us to do and see the second phase be fulfilled. We also know that it is to extend over into Europe and finally Israel!
This Call has been in us for quite some time, many years in fact. We have been through many trials and tests, and several schools of training- formal and informal. We are sensing in our spirits with much prayer and seeking the Lord that now is the time! It is time to launch! It is
Time to expand! The Nations are calling! There is a great cry coming out from the earth and it's
people wanting to hear the truth and the word of the Lord for this hour! The USA is in desperate need of an awakening of its own! We believe this is her time! She needs to be shaken from her slumber! We are agreeing with many prophetic voices that there is a 3rd Great Awakening coming to the earth on a global scale, and we are just one part. But we want to do the Father's will and make a difference in this world. God uses people. He has no other plans. We must do this together to cause our light to shine even brighter in the days ahead! We know we can't do this alone, but we can do it together as an army of ONE, as the Lord leads the way!
"Do not despise the day of small beginnings", we have been hearing for years. It's time to expand!
Many of you have already given to this ministry in the past, and we are so thankful that you did! Hundreds of people now have been touched and transformed by the power of God in our 10 yrs. of public ministry! Many have been saved, healed, delivered, set free, commissioned, and anointed, while literally hundreds have been encouraged by a prophetic word from the Lord to realign their lives to the will of heaven; some, completely turning their lives around. You have sown into a fertile field that is producing fruit for the Kingdom of God. Most of our ministry has been limited to the four state area in which we live: WV, VA, MD, and PA., with one missions trip to Peru in May of 2015 with a wonderful team of ministers. We know to go to 50 states and 36 nations it will require much more in many
ways!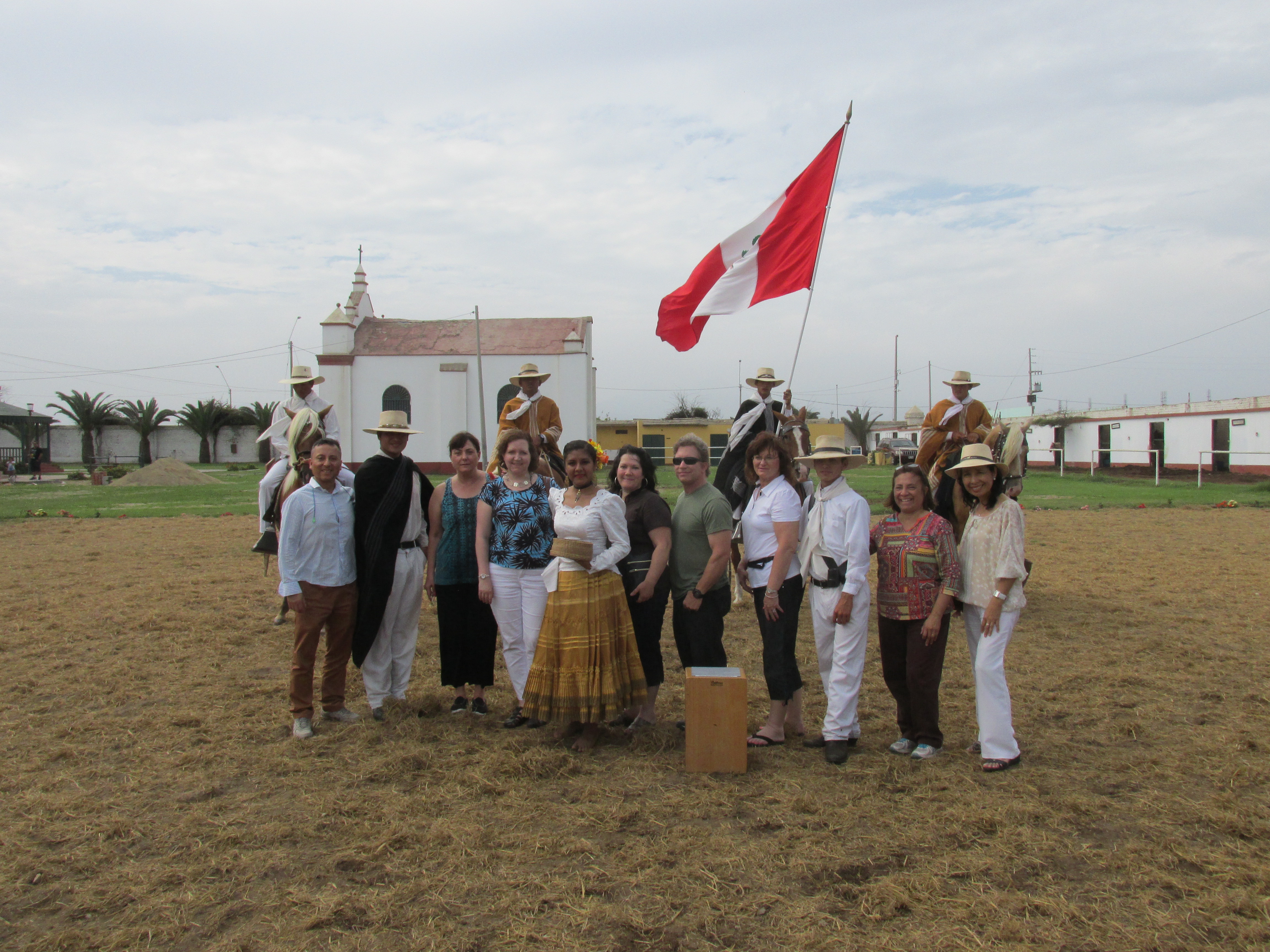 This is an invitation and an opportunity to ask you to consider making an investment into the Kingdom of God on a regular basis and come on board with us to partner together in this work to transform lives and nations- including our very own USA- to call her back to the heart of the Father! We believe right now she hangs in the balance and if God's people will respond in faith and repentance- not fear- she can be turned around; but the time is late. It is time to act now and move forward-- advance-- not retreat! The kingdom of God suffers violence and the violent take it by force! (Mat. 11:12). We, the church, must be on the offense-- not defense!
Please be in prayer and ask the Lord what he might have you pledge to this frontlines ministry on a monthly basis. Any recurring gift to help with postage you can receive our monthly newsletter "THE SURGE" that will contain updates from revival around the country, testimonies, praise reports, and a short devotional word from the Lord.
While $10 a month or more will bring you to a Covenant Partner Level and get full access to our Partners Page where you won't miss an event!
We want to sow as much as we can into your life with fresh bread and fresh wine of the Holy Spirit to help keep you strong spiritually and to equip you for your works of service in the Kingdom of God. We want to be in a lifetime relationship with you, sharing our ministry, audios, videos, website ministry, pictures, travels, ups and downs, and vice versa. We want to hear from you as well. Share with us your lives so we can be in prayer for you and rejoice with you when God answers prayer, or does something wonderful in your life. So, please submit your prayer requests to us at our website: www.tidalwavemin.com as we pray for you every week! Then post your praise reports as well so our ministry family can rejoice with you in what God has done for you. Also, connect with us on Facebook and Twitter!
Praise the Lord… Some have come on board already, but we will need many more to create a sustainable stream of resources flowing into this ministry to cover all the tangible expenses of traveling, gas, lodging, air fare, food, etc. Will you help us today? We need you! And God needs you! Believe it or not, God needs us as much as we need him—that's RELATIONSHIP! We know this is a big assignment. God said to me, "It's bigger than you, but it's not bigger than me." We are choosing to believe him and take him at his word! We have plans to network with other ministries to help local pastors of other countries, support orphanages, schools of the spirit, and training in the 5-fold ministry, feeding programs, and so much more…
What can God do with one person that is sold out for him? Elijah sparked a national revival, all in just one day! Everything can change in just one day! What can God do in your situation? It can change overnight! Keep believing God for your promise to come to pass. You have come too far to give up now! He is faithful to complete the work that he has begun! He is faithful! He is faithful! Keep moving forward by faith! Waves only move forward! Never backward! They are in constant motion… always! Don't camp out where you are now. Keep moving!
Our faith walk in life comes down to a moment by moment, second by second, life being lived, totally lead and directed by His Holy Spirit. Having a relationship with Him so close, you are conscious of Him around you and in you 24/7 and simply "riding the wave" of His Spirit and go where he wants you to go—move where he wants you to move—all of us "surfing" with unique styles, and in many different ways, but the Holy Spirit being the force that propels us forward into His plans and purposes for our lives.
Ever wonder: What is my destiny? What is God's will for my life? Start with developing a relationship with Him every day, being a person that lives in the realm of the sea (Holy Spirit realm) that is so close, they will say of you, "and Enoch walked with God." His waves will do everything else. Relax. Rest in Him. Talk with Him. Stop striving! Jacob had a dream where all
of heaven was coming down into the earth realm all while he was lying down. He was in a posture of rest.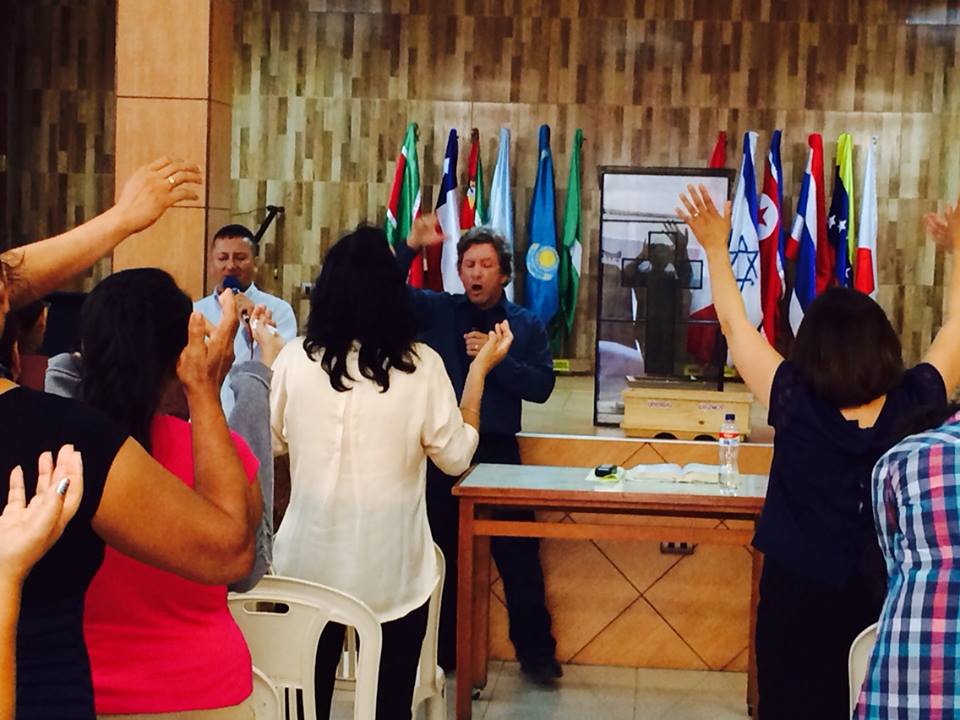 MANY INVITATIONS
We are receiving invitations from all over the east coast, and many other nations as well, for us to come and minister but most are too far away for us to consider at this time. We are in a great transition! As the Lord provides we will answer the call. We sense that we will have to go full time at some point very soon! That is our hearts as well. To help implement this, we have set a goal of:
100 partners @ $30/ month, and
30 churches @ $100/ month to support us as homeland missionaries.
Will you consider making a faith pledge as the Lord leads? The fields are white unto harvest, but the laborers are few. Please take a moment to seriously pray over this letter, and ask the Lord if you are one that can come on board as a Covenant Partner with Tidal Wave Min. Int., Inc.
Even just a small gift of $5, $10, or $20/ mon. will help us work together in this field and see nations transformed by the living God. Some can give more than $30… maybe $50, $100, $250, or even $1,000. God knows who it is that can help. We are simply giving you a fertile place to sow your seed, so that God can bring the blessing and increase into your life. When we invest into the kingdom of God, we are making a deposit into the Bank of God where it draws interest to our personal account, all the while, growing for us pending a future withdrawal!
Where are you investing today? Where are you planting your seed? The Nations of the earth are crying out for the Living Word and a fresh outpouring of God's Spirit upon them! Whom shall I send, and who will go for me? Here I am. Send Me! As you help send us, it is as if you are going right along with us! The fruit produced in this ministry field is yours to enjoy as well! We are in it together and can rejoice together as the harvest comes in!
Please prayerfully consider sending us to the nations and helping us to spark revival fires all across the USA in all 50 states. Thank you in advance for your consideration.
You can give by clicking on our "giving" tab at the top bar of the home page or mail a check to
P.O. Box 1612
Hedgesville, WV 25427
We are a 501-c3 nonprofit ministry where every gift is tax deductible. We are looking forward to partnering with you and working together in this harvest field in the days and years to come! There is nothing like serving the Lord and seeing lives transformed by His mighty power!
Forward this letter to your pastors—we would love to come to your church, minister to your fellowship, and share about all that God is doing. Also, please pray for us as we continue to move forward in fulfilling our part of the Great Commission!
Love in Christ,
For His Kingdom,
In His Service,
Rev. Dave and Vicki Lebo